BRAND-NEW LEV50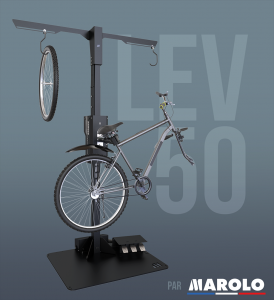 The range expands with the addition of the LEV50, a new lift designed to handle bikes and e-bikes weighing up to 50 kg.
The lift uses compressed air (a staple at Marolo) and will help bike professionals work efficiently and comfortably, while saving space in the workplace. An array of options and accessories allow for some customization depending on the needs.
Download the brochure below or contact our teams for more information.
Ships out starting March 2022.

« Back